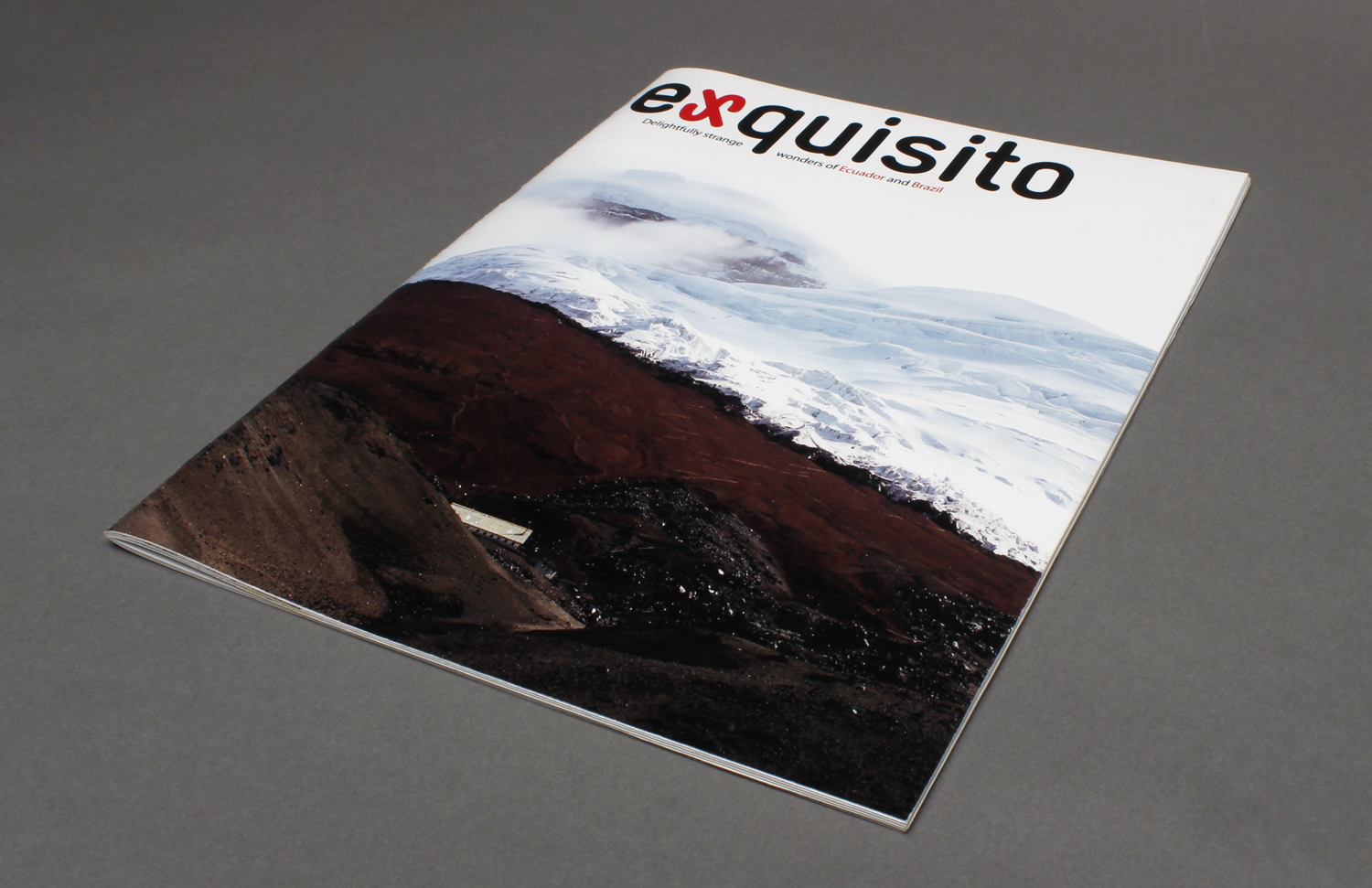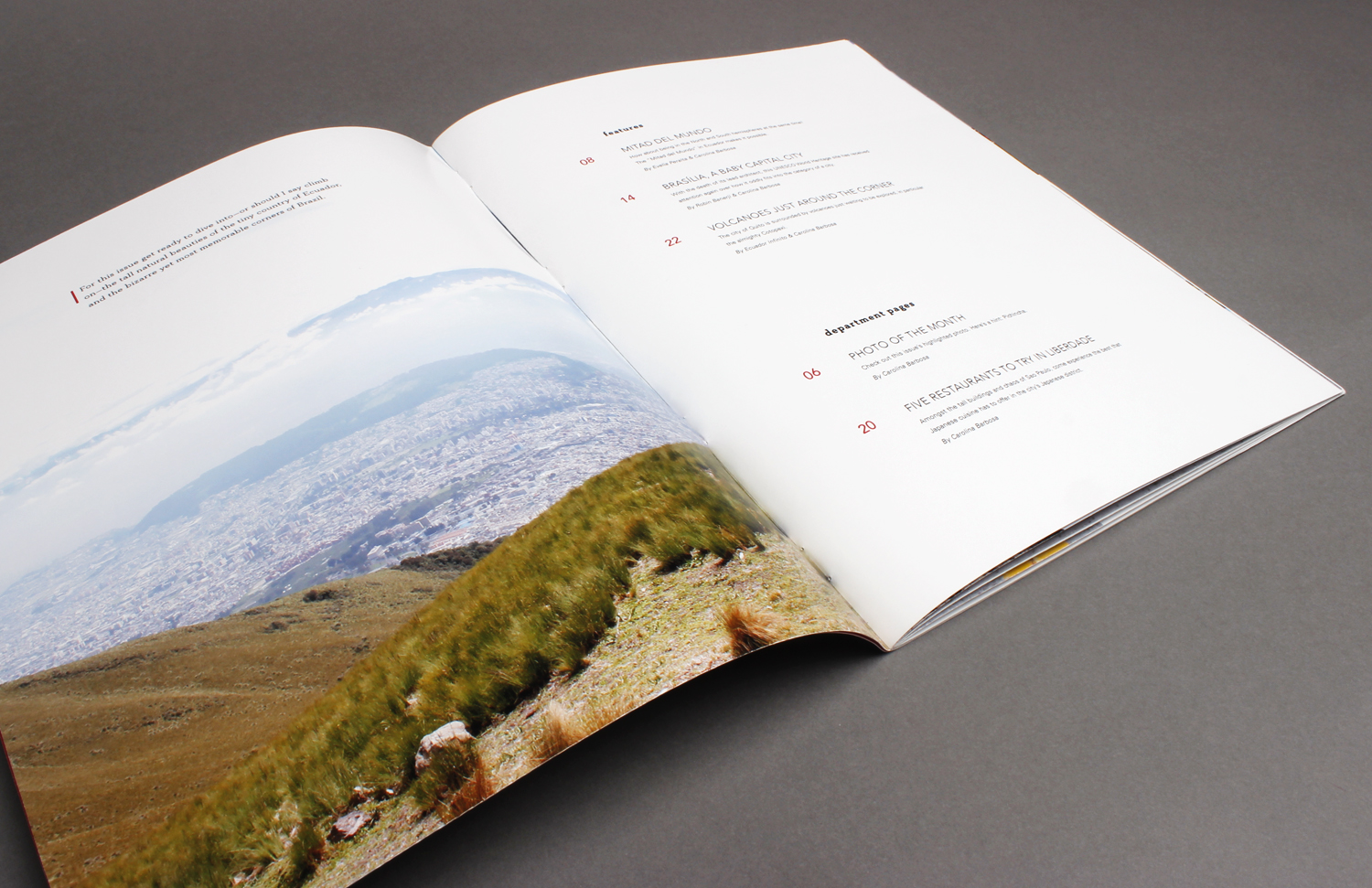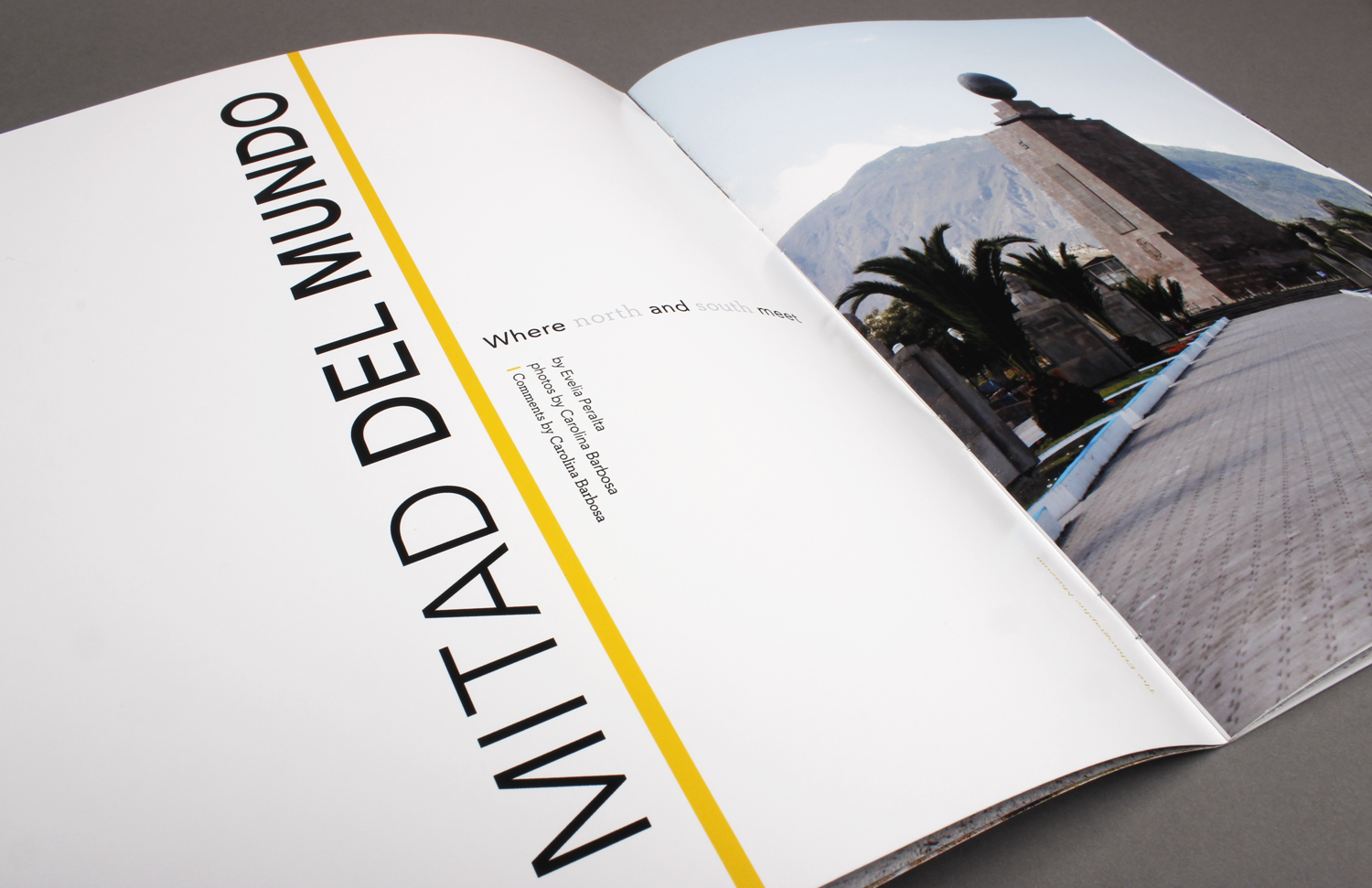 The name and masthead are a play on words between Spanish and Portuguese. Esquisito in Portuguese means strange or weird, while Exquisito in Spanish means exquisite or delightful, thus the tagline "delightfully strange."

This magazine allowed me to apply my interest and skills in typography, photography and editorial design into one. All photography in the magazine was taken by me in my trips to Ecuador and Brazil.

A unique component that separates it from other travel magazines is the input of the editor in each article. While the articles were written by various authors, the editor (myself) added personal views, experiences and tips to them. Opinions are reviews are so valuable to an audience, especially when looking into travel destinations, and I think that personalized touch really helps the reader to connect with the story and the magazine as a whole.
Awards
2013 Adobe Design Achievement Awards
Semifinalist for Print Communications
2013 AIGA Flux Competition
Honorable Mention for Publication