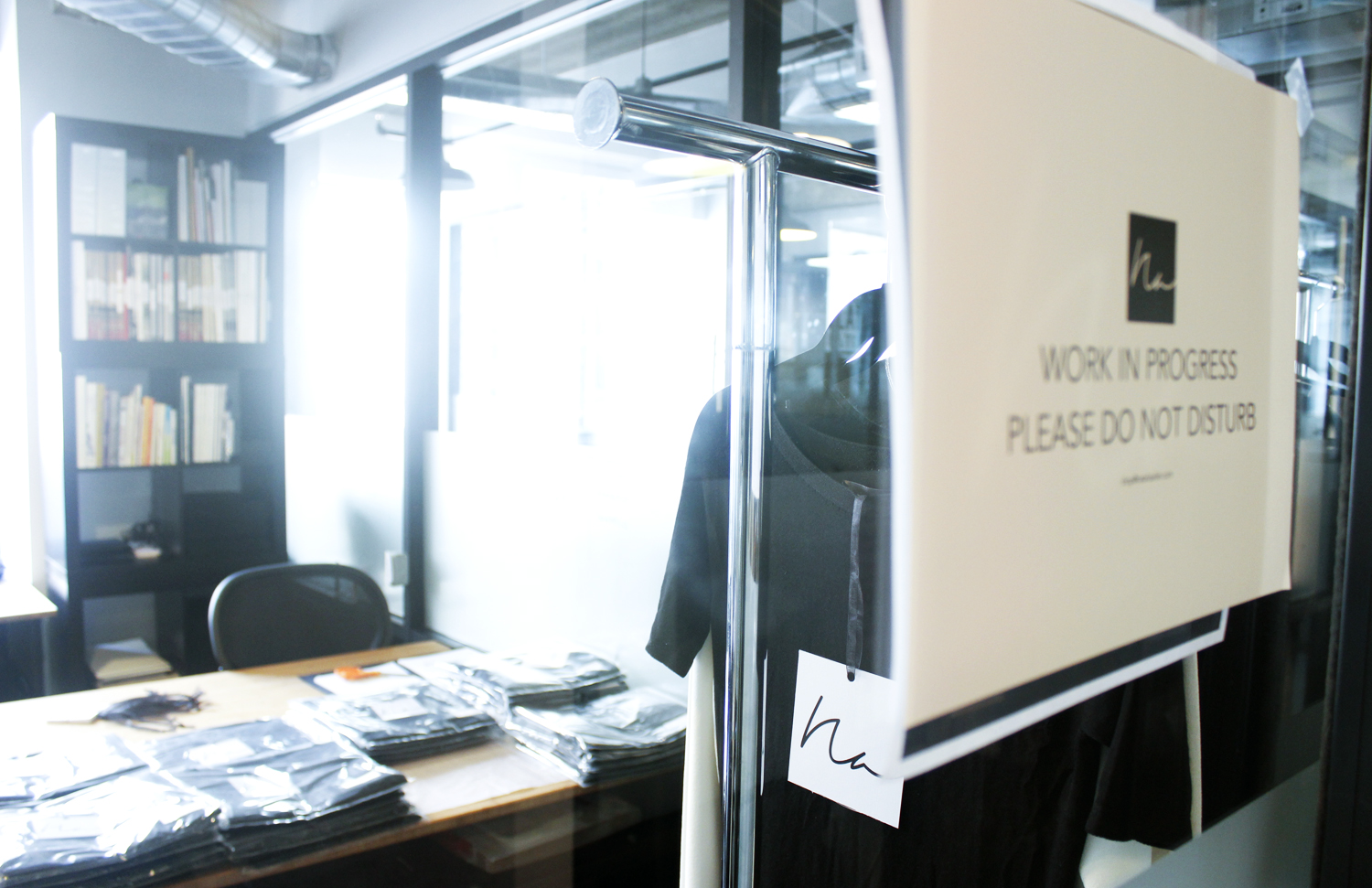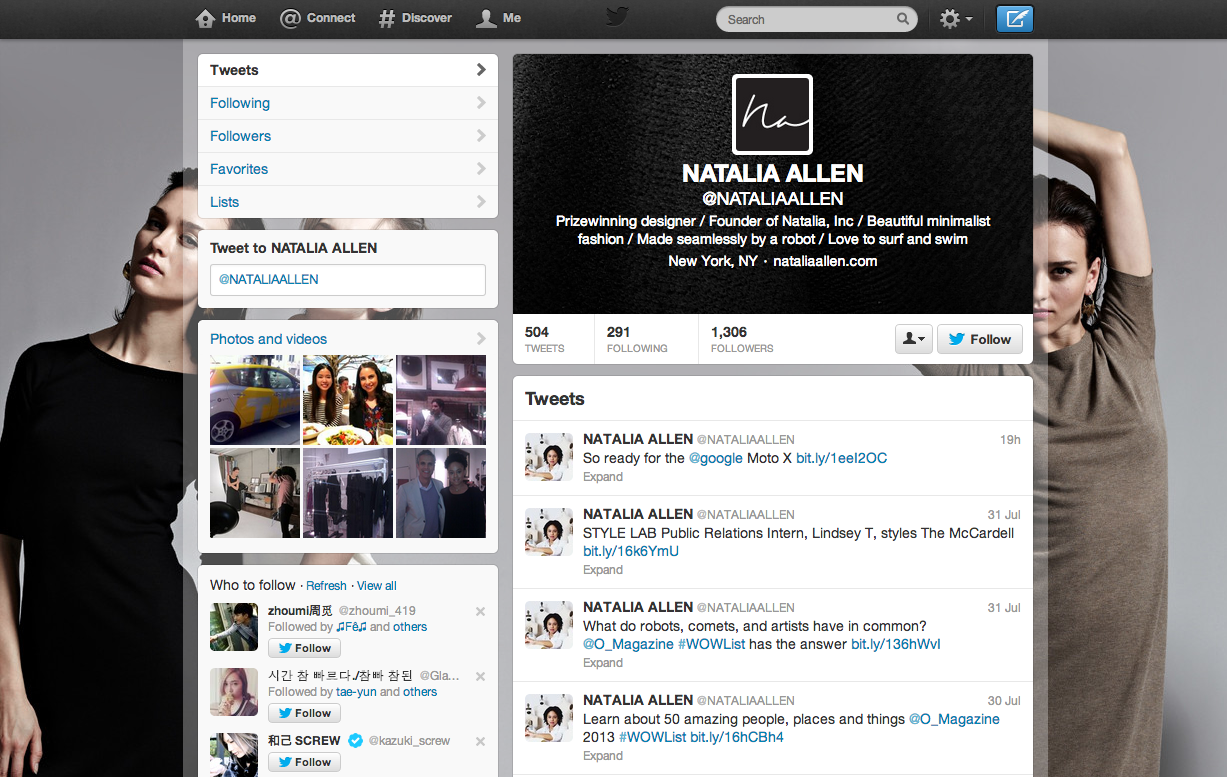 During the Summer of 2013 I was a graphic design intern for Natalia, Inc. I worked directly with Natalia Allen, owner of the company. Natalia Allen is a fashion designer from New York that creates beautifully sustainable and seamless garments made by robots, and from environmentally friendly fabrics. Although her garments are available in some boutiques, the company's focus is on e-commerce.
I had the amazing opportunity to redesign Natalia's visual identity—designing a new logo and expanding it to various applications.
The identity I designed had two ways it could be used: The iconic 'Na' logo, and the typographic 'Natalia Allen'. This identity not only had to express the brand's minimalistic style, but also the attention and care put into designing the process, product and experience of the brand. The iconic 'Na' logo and the use of Gotham throughout the identity express minimalism, yet the handwritten quality of the 'Na' and 'Natalia Allen' express seamlessness, fluidity and warmth. The icon logo and the typographic logo are not to be used together, and instead used in different situations to whatever seems most suitable.
I designed stationery, clothing labels, hang tags, market inserts, stickers, banners, headers, icons and avatars. I provided imagery through my digital photography for some website and social media posts. I also edited photos and created collages for social media posts.
Lastly, I designed a brand style guide for Natalia, Inc. Like all style guides, it includes guidelines and instructions for usage of the logos, typefaces, colors, imagery, illustrations, collateral, packaging, product, amongst other aspects of a cohesive visual identity.